Are you still searching for an easy-to-use, safe, and reliable fall prevention system that you can count on? 
The Lunderg Bed and Chair alarm system is a fantastic solution for professional caregivers and families caring for their loved ones. This system isn't just technically advanced it's also easy to use and easy to set up. 
The bed sensor pad and chair sensor pad connect wirelessly with a perfectly sized handheld monitor and the alarm will sound when weight is removed from the pad or right before the person starts to stand up (in the case of the early-alert bed sensor pad).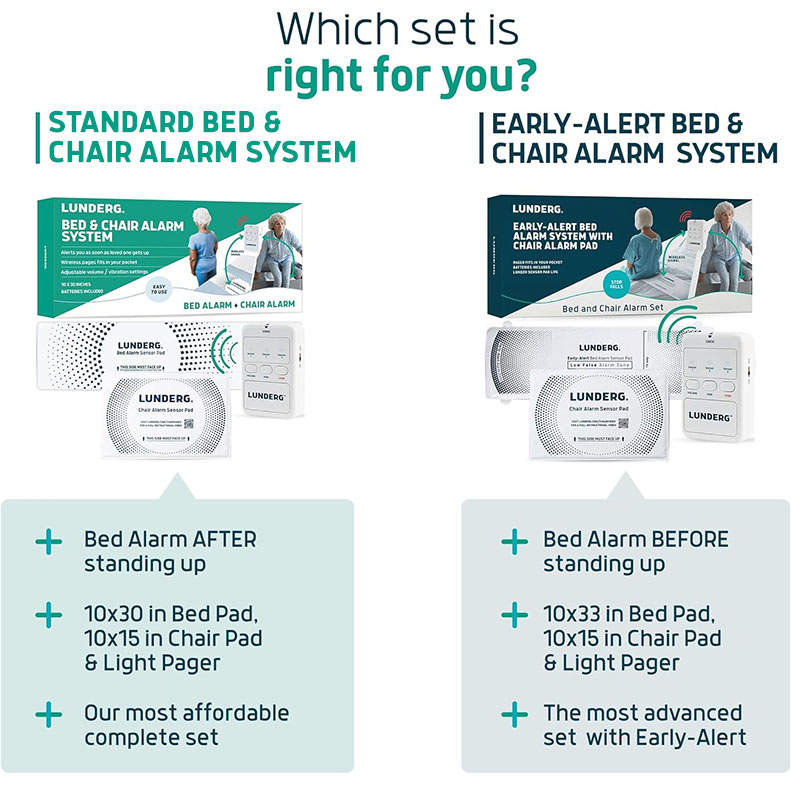 Lunderg's Fall Prevention kit is ideal for home use or small facilities. You'll rest assured, especially in the middle of the night, knowing that if needed you'll be there before they fall!
Check the videos below to have a better understanding of the differences of each system:
Early Alert System video:
Standard Alarm video:
Take full advantage of the Lunderg Bed & Chair Alarm System and enjoy absolute peace of mind. It's a great investment that will make your life easier and increase the safety of your loved one.